About Us
We connect people with climate, energy & disaster-risk research from the Australian National University. Our goal is to advance innovative solutions to address climate change, energy system transitions and disasters. We facilitate integrated approaches to research, teaching and policy, industry and community engagement across disciplines. We also lead the ANU Below Zero Initiative, which is working to reduce the University's greenhouse gas emissions to below zero.
Our Institute consolidates and builds on the activities of the former ANU Climate Change Institute, Energy Change Institute, and Disaster Risk Science Institute.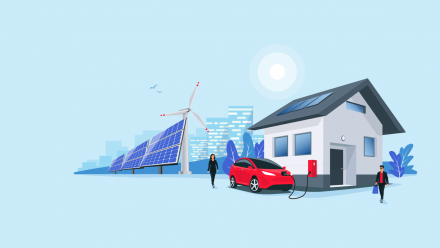 The Energy Research Institutes Council for Australia (ERICA) is running its 2nd national State of Energy Research Conference (SoERC) – the inaugural conference having been held in Canberra in July, 2019.
In the wake of COP26, this event will compare the decarbonisation trajectories of Australia and the United States.
We study the effects of climate change, the energy transition, and disasters and their impacts on society and societal responses.
Longstanding ANU physicist, Professor Ken Baldwin, has been elected as a Fellow of the prestigious Australian Academy of Technology and Engineering (ATSE).
On 19 Nov, ICEDS held a seminar on Economic Opportunities from Offshore Wind Power – Supply Chain Development in Europe and Australia. You can catch up on the event summary, and watch the event recording, in this article.
Subscribe to our mailing list
Stay informed on climate, energy & disaster-risk issues at ANU.