About Us
We connect people with climate, energy & disaster-risk research from the Australian National University. Our goal is to advance innovative solutions to address climate change, energy system transitions and disasters. We facilitate integrated approaches to research, teaching and policy, industry and community engagement across disciplines. We also lead the ANU Below Zero Initiative, which is working to reduce the University's greenhouse gas emissions to below zero.
Our Institute consolidates and builds on the activities of the former ANU Climate Change Institute, Energy Change Institute, and Disaster Risk Science Institute.
Join us to hear a summary of what happened at the 2021 United Nations Climate Change Conference, what this means for climate action globally, and where to from here.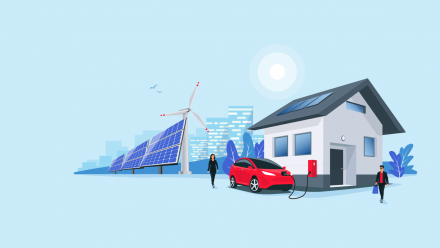 The Energy Research Institutes Council for Australia (ERICA) is running its 2nd national State of Energy Research Conference (SoERC) – the inaugural conference having been held in Canberra in July, 2019.
We study the effects of climate change, the energy transition, and disasters and their impacts on society and societal responses.
Your guide to the 2021 United Nations Climate Change Conference, also known as COP26, with expert commentary from ANU academics and students.
Read more about how the PNG Government has begun to develop policies to encourage greater agricultural production in order to attain and maintain national income security after the end of mining and liquefied natural gas (LNG) booms.
Subscribe to our mailing list
Stay informed on climate, energy & disaster-risk issues at ANU.