About Us
We connect people with climate, energy & disaster-risk research from the Australian National University. Our goal is to advance innovative solutions to address climate change, energy system transitions and disasters. We facilitate integrated approaches to research, teaching and policy, industry and community engagement across disciplines. We also lead the ANU Below Zero Initiative, which is working to reduce the University's greenhouse gas emissions to below zero.
Our Institute consolidates and builds on the activities of the former ANU Climate Change Institute, Energy Change Institute, and Disaster Risk Science Institute.
Join us to discuss the main findings of the latest UN report on the science of climate change and its implications for Fiji and the Pacific.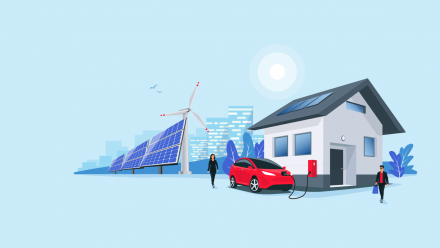 The Energy Research Institutes Council for Australia (ERICA) is running its 2nd national State of Energy Research Conference (SoERC) – the inaugural conference having been held in Canberra in July, 2019.
We study the effects of climate change, the energy transition, and disasters and their impacts on society and societal responses.
On 15 Sept, ICEDS held a seminar on Economic Opportunities from Offshore Wind Power – the Role of Industry Clusters. Seminar participants heard  from key stakeholders in Europe, and in Australia, about robust strategies for industry development and capturing economic value from scale-up in the offshore wind industry.
ANU is seeking concept proposals from ANU researchers who wish to build partnerships with Icon Water to work on key challenges of water sustainability.
Subscribe to our mailing list
Stay informed on climate, energy & disaster-risk issues at ANU.